Details

Hits: 2038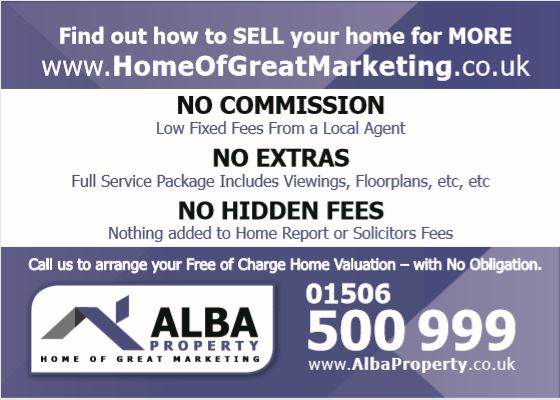 Our recent marketing campaign highlighted the current trend for Estate Agents to HIDE FEES!
Estate Agents often advertise LOW FEES - but then simply add them in to SOLICITORS FEES and HOME REPORTS..
So when a client pays the SOLICITOR or SURVEYOR - the Estate Agent receives a commission back which is really just a HIDDEN FEE!
These commissions are significant - ie £200 - £300 each! And many times Estate Agents contracts tie their clients in - so you end up having no choice but to PAY!
Alba Property advise all our clients to use trusted local solicitors and surveyors - We have special rates already agreed which all our clients have access to - with No HIDDEN FEES!
You may also notice that some agents charge for EXTRAS - like a floor plan , or marketing / photography etc etc
Alba Property offer a fully inclusive package - We dont charge extra for these items because we know that they are all REQUIRED in order to market a property to its best potential!
Dont be fooled by misleading Advertisements - if you would like to discuss any aspect of our offer, feel free to call us on 01506 500999 .
We are always happy to help.
West Lothian's property market is HOT just now - As we come into SUMMER, properties are SELLING FAST .
Call us to discuss to find out about our BEST PRICE FOCUS and how we can market your property to maximise its potential.